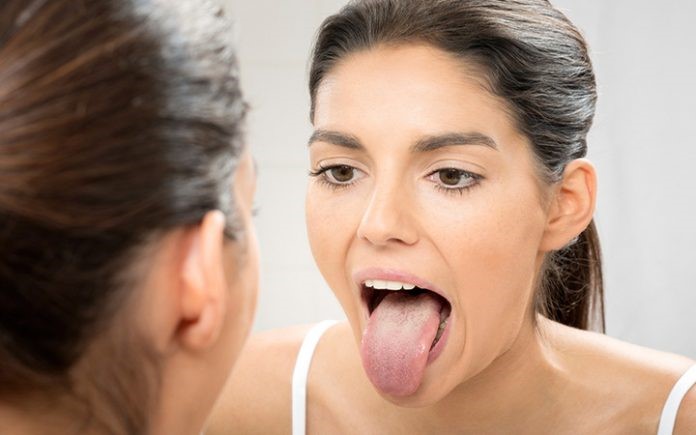 Have you ever brushed your teeth, looked in the mirror and saw that your tongue's color is different? Well, this unusual color of your tongue may tell a lot about your health.

Here are 6 colors you may encounter and what they mean.
White Tongue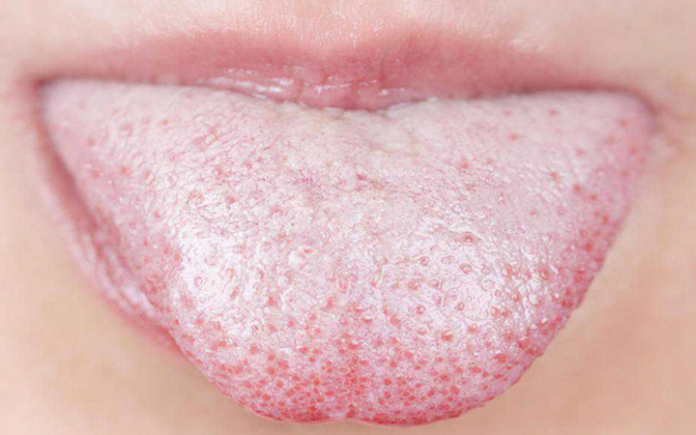 That thick and heavy white coating on your tongue is called leukoplakia, which can be the result of smoking.

People usually can't tell the difference between leukoplakia and another health issue known as thrush. The former has a coated appearance, while the latter has a cottage cheese appearance. Thrush is often linked to diabetes and a weak immune system.

If you smoke, then you are very likely to experience leukoplakia. However, you may not notice that you have it, since this condition develops slowly and gradually until it gets out of control. It is at this moment that you notice you have a thick coating on your tongue.
Black and Hairy Tongue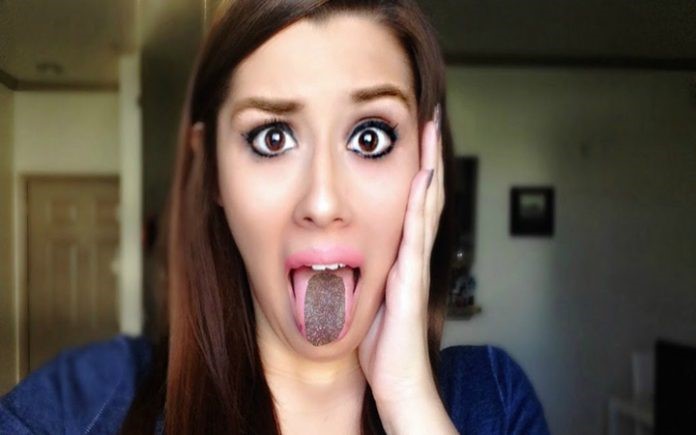 Black and hairy tongue occurs when there is accumulated yeast in your mouth. Actually, this condition occurs in heavy smokers. So, if you are a social smoker, you probably have nothing to worry about.

To prevent this condition, you have to take a good care of your oral hygiene, stop smoking, brush your teeth three times a day, and floss regularly.

In addition, you have to visit your dentist for a check-up and a professional cleaning once or twice a year, especially if you are a smoker.

You can consider using an electric toothbrush, as it helps achieve better mouth cleaning. When you brush your teeth, you have to brush your tongue too. That is why an electric toothbrush would be effective.
Yellow Tongue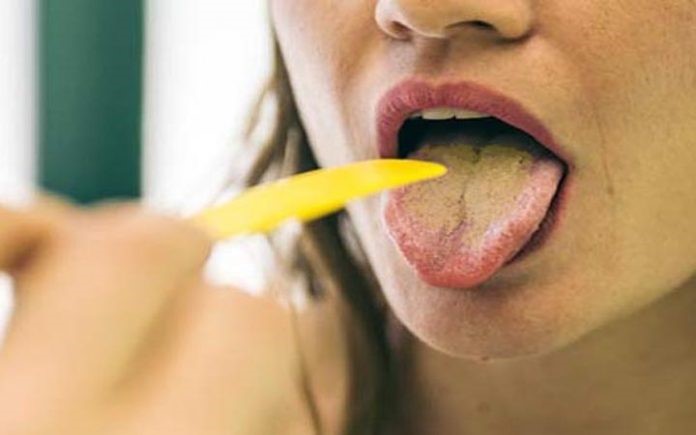 Having a yellow tongue can indicate that you may have liver or stomach issues. Having a yellow tongue can be the beginning of a disease that would later turn your tongue's color into black or brown.

Yellow tongue occurs when the bacteria build up on your tongue and form a layer. This is often the result of poor oral hygiene. When you don't brush your teeth and mouth after each meal, you give bacteria the chance to thrive on the papillae of your tongue and turn its color into yellow.

Yellow tongue can also be the result of smoking or using certain medications.
Pale Tongue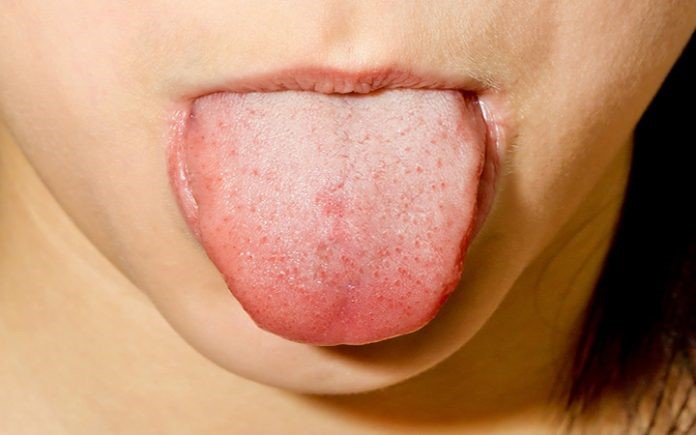 If you have a pale-colored tongue, then you might have a deficiency in certain vitamins, namely, vitamin B12 and vitamin A. This condition can be easily treated with the help of your doctor. After the necessary diagnosis and tests, they would prescribe some medications and supplements to add to your diet.

To prevent this condition or manage the symptoms, try to consume foods rich in vitamin A, such as liver sausage, beef liver, lamb liver, salmon fish, butter, cheddar, camembert, carrots, sweet potatoes, collards, turnip greens, etc. Or foods rich in vitamin B16, such as leafy greens, liver, eggs, milk, black beans, lentils, etc.
Brown Tongue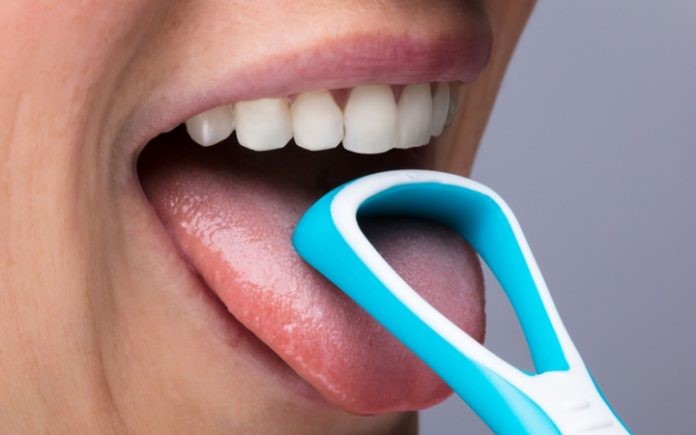 According to the American Academy of Oral Medicine, brown tongue is the result of the growth of bacteria on the surface of your tongue. It occurs when your tongue is covered with small tissue known as filiform papillae, which are about 1 mm long.

Colored tongue is usually the result of smoking, poor oral hygiene, or the excessive consumption of tea or coffee.

In order to treat this condition, the first thing you should do is to stop smoking. You have to reduce you daily intake of coffee and tea as well and improve your oral hygiene.

If you don't notice any changes, then you might want to have an appointment with your dentist.
Strawberry Tongue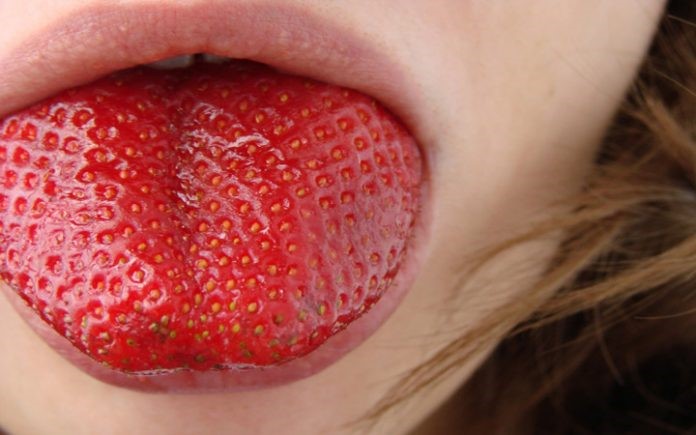 Strawberry tongue refers to a red swollen tongue. This condition usually occurs in children and is related to other health conditions, such as scarlet fever.

Strawberry tongue can indicate an allergy or a vitamin deficiency. Generally, strawberry tongue is accompanied by watery and itchy eyes, and a scratchy mouth.

A deficiency in B12 and B9 can cause strawberry tongue. This condition can cause tiredness, weakness, and memory complications.

Strawberry tongue in children can also be the result of Kawasaki disease, which is a serious condition with inflamed blood vessels all over the body, including the tongue and the mouth.

The treatment of strawberry tongue varies from one child to another, depending on the cause.
The next time you notice that your tongue is colored, consider the above-mentioned causes and consult with your doctor to find a viable treatment. The sooner, the better!